The village of Burk's Falls, Ontario is located on Highway 11, about 35 kms north of Huntsville. With a population of approximately 1,000, the village supports most basic amenities including a grocery store, beer/liquor store, small theatre (summer only), pharmacy, post office, banks, hardware store, building supply outlet, a village pub and eatery, and a restaurant. Tim Horton's also opened in 2009, directly off the Ferguson Road exit. The village is about a 10 minute drive from most locations on Three Mile Lake, either via Highway 11 or via Chetwynd Road.


Three Mile Lake sits in the township of Armour. Armour Township is headed by a Reeve and 4 Councillors, and the Township has accountability for local roads, snow clearing, landfill site, building permits and the Official Plan for the region. Armour Township covers an area of 164 square kilometres, has a full-time residency population of 1,249 (2006), with roughly an equal number of seasonal/part-time residents.


Huntsville is the largest town within a 30 minute drive of Three Mile Lake. With a population of 18,000, Huntsville amenities include a hospital, many restaurants and shops, 'big box' stores, theatre, and hotels and resorts. Huntsville is also the gateway to Algonquin Park. From Three Mile Lake, take Highway 11 south to the Highway 60 exit.


The Three Mile Lake area is close to some of the best snowmobile trails in central Ontario. Find out about trail conditions, trail pass information, and other related snowmobiling information from the OFSC web site...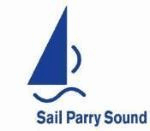 Sail Parry Sound is a not-for-profit, volunteer-managed organization dedicated to providing sailing instruction in the Parry Sound area. The program is open to all ages and is focused on introducing as many people as possible to the world of sailing. The organization has been operating since 1998 and recently opened a Sailing Centre near the Old Town Beach in the heart of Parry Sound. For more information regarding Sail Parry Sound, and to review their 2010 brochure, click on the sailboat picture...